A-B Tech Student Support Resources
Aunt Bertha: Aunt Bertha is a search, referral, and application software platform that exists to connect all people in need and the programs that serve them (with dignity and ease). Your platform makes it easy for people facing social needs - and those who help others - to find and make referrals to appropriate programs and services for food, shelter, health care, work, financial assistance, and more.
Buncombe County COVID-19 Vaccinations
Call (828) 419-0095 or visit BuncombeReady.org.
Buncombe Ready COVID-19 Self-Checker
Buncombe Ready COVID-19 Self-Checker is a quick, confidential, easy-to-use assessment tool you can use online or by phone to help determine if you have COVID-19 and how you can proceed to get medical care. This helps public health experts better understand how the virus is spreading in Buncombe County and allows medical experts and local leaders to make the best possible, data-driven decisions to protect everyone.
How Self-Checker* works:
Head to the Buncombe County COVID-19 page, and select the Buncombe Ready COVID-19 Self-Checker banner.
Share information about your health, any symptoms you are having, and your health history.
If your results indicate you need testing, we will connect you with testing and other support to keep you as safe as possible. If you are symptomatic, we will continue to follow up with you every day for 7-10 days after completing the Self-Checker.
You can also use Self-Checker by calling the Ready Team at (828) 419-0095, Monday - Friday, 8 a.m. - 5:30 p.m.
Local Resources
Hands-On Asheville-Buncombe
United Way of Asheville and Buncombe County
Hands-On Asheville-Buncombe is playing a critical role in the COVID-19 community-wide response efforts serving as the community hub for volunteering around this crisis. We are working daily with partners, government agencies, businesses, and organizations, and individuals identifying community needs and responding through the power of volunteerism.
We've set up our online portal to serve as an all-encompassing inventory of community-wide volunteer needs that address relief efforts. We have one simple ask of you today, sign up to receive COVID-19 specific volunteer opportunities (both in-person and virtual). This unprecedented situation calls for an unprecedented response, sign up today!
Remember, the situation is fluid and is changing daily. In the interest of public safety, we recommend following guidelines made by local, state, and federal health officials for the foreseeable future.
From YMCA of WNC
As always, below are links to our mobile market calendar for March and April and flyers for free weekend meals.

**We are continuing mobile markets, but instead of client choice, we are pre-packing food boxes for our neighbors to just come and pick up.**

**While schools are closed, we are also offering free meals for kids under the age of 18 at 6 school sites. Please review the links below for locations and times.**
When it is necessary to go out, ask yourself these questions before entering any building or public space.
Do you have mild to severe respiratory illness?

Fever
Cough
Shortness of breath
Or
Have you recently been in contact with someone know to have COVID19 (Coronavirus)?
Or
Do you live in or recently been in an area with an ongoing spread of COVID19 (Coronavirus)?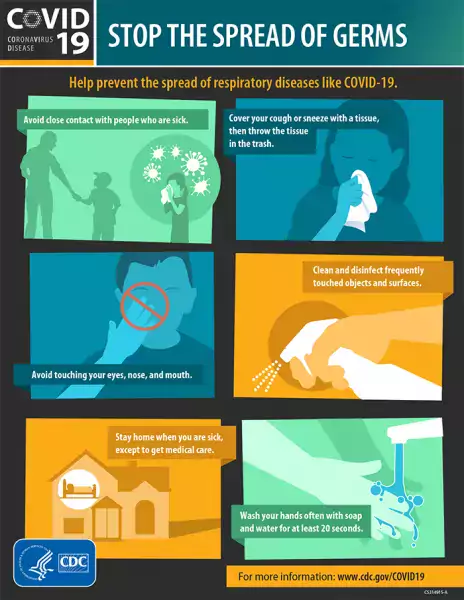 Useful Links: