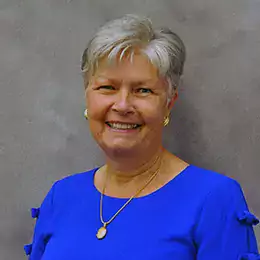 Theresa Banks, Ed.D., Chair
Banks was appointed by the Governor on August 12, 2019. Banks, a Marshall native, received her Bachelor's degree from Mars Hill College, her master's and specialist degrees from Western Carolina University, and her Doctorate from the University of North Carolina at Greensboro. She taught at Marshall Elementary, and Marshall Primary and was principal at Spring Creek Elementary and Madison High School. She was principal of Madison High for 10 years and while principal served as the first female president of the North Carolina High School Athletic Association. Dr. Banks concluded her career serving as Associate Superintendent of the Madison County School System. In 2010, after 33 years in public education, she retired. From 2014 until 2018, she served as Chairman of the Madison County Board of Education.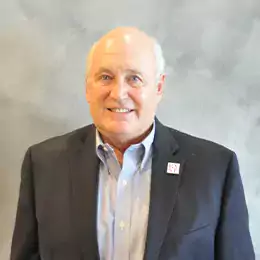 Joseph Barwick, Ph.D.
Barwick was appointed by the Buncombe County Commissioners on August 1, 2022. His educational background includes a Ph.D., in Educational Administration, and Community College Leadership from the University of Texas, Austin; an MA, in English/Education, and a BA, in English, from the University of North Carolina, Chapel Hill. Dr. Barwick is a native of North Carolina and served as President of Carteret Community College. He has also served as Vice President of Academic and Student Services at Southwestern Community College. Dr. Barwick is past Vice Chair of SACS – Commission on Colleges and was President of the North Carolina Retired Government Employees Association and Carteret County Schools Foundation. He has received numerous awards including the University of Texas Community College Leadership Distinguished Graduate Award, Carteret Chamber of Commerce Man of the Year, and the State of North Carolina Order of the Long Leaf Pine Award.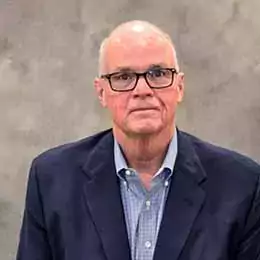 Joe Brumit
Brumit was appointed by the Buncombe County Board of Commissioners on February 7, 2011. He is the Owner/President and CEO of Brumit Restaurant Group and served three terms as chair of the A-B Tech Board of Trustees. Brumit has also been a member of the A-B Tech Foundation Board of Directors since 2002 and served as chair for two terms starting in 2007. During that time, the Foundation set records for funds raised, scholarships awarded, and grants received. He attended the University of Tennessee and sits on the Eblen Charities board, as well as three corporate Boards.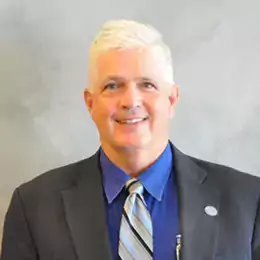 Michael Garrison
Garrison was appointed by the Madison County Board of Commissioners on August 2, 2021. He has more than 20 years of service in law enforcement and recently retired as Mars Hill's Chief of Police. He was elected to and currently sits on the Madison County Board of Commissioners.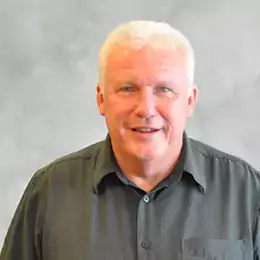 Tommy Justus, DMin
Justus was appointed by the Madison County Board of Education in 2021. He has served as the pastor of Mars Hill Baptist since 1995. He attended Southern Seminary and graduated in 1990. He completed his doctorate at Drew University.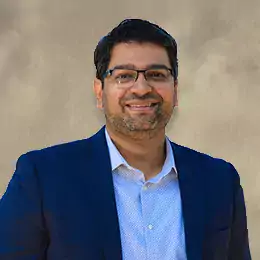 Himanshu Karvir
Karvir was appointed by the Buncombe County Commissioners in 2020. He is President and CEO of Virtelle Hospitality in Asheville and was General Manager of Holiday Inn Asheville -- Biltmore West for more than 16 years. He also serves as chair of the Buncombe County Tourism Development Authority Board of Directors, vice-chair of the United Way of Asheville and Buncombe County Board of Directors, and on the Asheville Area Chamber of Commerce Board of Directors. Karvir previously was on the UNC Asheville Foundation Board and has volunteered for YMCA Annual Campaigns. He is a graduate of the Georgia Institute of Technology.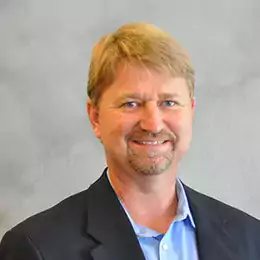 Matt Kern, Immediate Past Chair
Kern was appointed by the Buncombe County Board of Commissioners on June 12, 2107. Born in Greensboro, NC, and then moved at a young age to Erwin, Tennessee, he was raised on a 30-acre farm deep in the Appalachian Mountains. Growing acres of burley tobacco, corn, and potatoes, as well as picking up many hay bales taught Matt the value of hard work and respect for the land. Kern attended Western Carolina University and received a BS in Environmental Health and a Masters of Public Administration(MPA). He started his own residential construction company, M.C. Kern Contracting, Inc, in 2003. Matt has also been a Co-Organizer of the very successful French Broad River Festival, Inc. since 1997.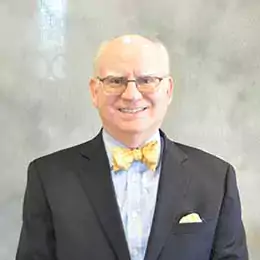 David R. King
King was appointed by the Governor on April 5, 2021. A native of Asheville, he is a graduate of A-B Tech and Western Carolina University. He worked in manufacturing from 1975-1999. He was also self-employed as a farrier, small business owner, and Realtor. He served on the Buncombe County Board of Commissioners from 2012-14. He also served on the Asheville Buncombe Health and Human Services Board and is a current member of the MLK Association of Asheville/Buncombe County.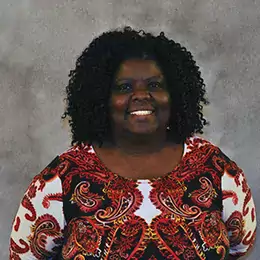 Libby Kyles
Libby Kyles, an Educator/Facilitator, was appointed by the Governor on November 2, 2020. She was the CEO of the YWCA of Asheville and the Executive Director of the Youth Transformed for Life Training Programs. From 2004 until 2019, Kyles was a teacher at Isaac Dickson Elementary School. She was named Teacher of the Year for 2005-06. She is passionate about improving conditions in her community and empowering women and youth.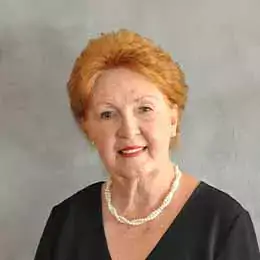 Judy Lewis
Lewis was appointed by the Boards of Education on June 1, 2020. She is a retired educator, who began her career as a secretary for Buncombe County Schools. She taught English for more than 20 years and served as Assistant Principal at Enka High. She has taught classes at A-B Tech and coordinated the Beginning Teacher programs for both Buncombe County and Asheville City Schools. She is a member of the Advisory Council at Enka High.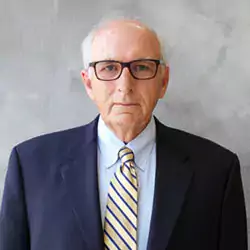 Roger Metcalf, Ed.D.
Metcalf was appointed by the Board of Education on June 15, 2015. He is currently serving as Vice-Chair. A lifelong resident of the Enka Community, Roger received a BS degree from Appalachian State University, a MA degree from Western Carolina University, and a doctorate from the University of North Carolina at Greensboro. Forty-two years in public education included service as a teacher, coach, principal, and assistant superintendent in the Asheville City and Buncombe County Schools. The last 17 years were spent as director of the Western Region Education Service Alliance. He received the Order of the Long Leaf Pine, North Carolina's highest honor. In 2008, Roger retired to the family farm in Candler where he helps his wife, Anita, with her gardens, and she helps him with his bees. He spends as much time as possible with his granddaughters, Meredith and Elizabeth, and occasionally plays a round of golf.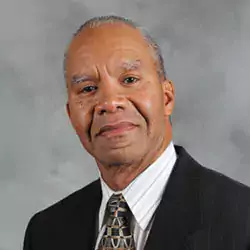 John Parham Jr., MD
Dr. Parham was appointed by the Board of Education on November 7, 2011. He currently is serving as Chair. He received his M.D. from the University of Mississippi Medical Center and did post-graduate training in anesthesiology at Duke University. He was a captain in the U.S. Air Force Medical Corps and was awarded the Air Force Commendation Medical in 1983. He is a primary care physician at the Charles George VA Medical Center, where he has practiced since 1986. Dr. Parham is a member of Calvary Presbyterian Church, elder, and treasurer, a lifetime member of NAACP, Blue Ridge Mental Health board of directors 1991 to 2003, board chairman 1998 to 2003, a lifetime member of the YMI, lifetime member of Trout Unlimited and North American Fishing and Hunters Clubs.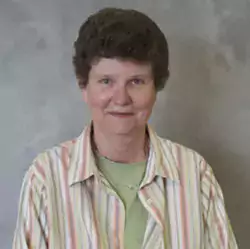 Frances Ramsey
Ramsey was appointed by the Madison County Commissioners on June 2, 2014. A life-long resident of Madison County, Ramsey earned her undergraduate and graduate degrees from Western Carolina University. She taught for 30-plus years for Madison County Schools and finished her educational career as an adjunct faculty member at A-B Tech Madison. Ramsey currently serves on the Board of Trustees at A-B Tech, the Advisory Board for Madison County's Cooperative Extension agency, the Board and Executive Board for the Smith-McDowell House, and volunteers with Madison County Schools helping develop volunteer programs for the school system.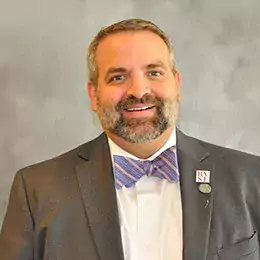 Jason Walls, Vice Chair
Walls was appointed by the Board of Education on Sept. 12, 2022. He serves as District Manager for Duke Energy. Walls leads Duke Energy's local government and community relations efforts in Avery, Buncombe, Haywood, Madison, Mitchell, and Yancey counties. Walls joined Duke Energy in 2002 and has served the company in various communications-related and leadership roles during his career. Before joining the Duke Energy team, he was the Economic Development Director in Swain County. Jason currently serves on the board of directors of the Buncombe County Schools Foundation, the Asheville-Buncombe Economic Development Coalition, the Asheville-Buncombe Chamber of Commerce, and the Asheville United Way, and is Chair of the Haywood County Economic Development Council and a member of the Haywood County Chamber of Commerce. He and his wife, Monica, and their two sons live in Arden.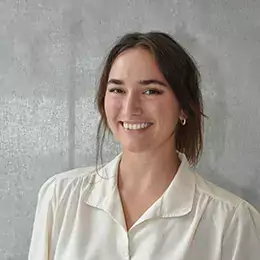 Ryan Adams-Clark
Adams-Clark is the SGA President and representative to the Board of Trustees. She has been a student of A-B Tech for two years in the transfer program with plans to transfer to UNC. She also received her motorcycle training, studied art, and received other certifications at the college prior to her current enrollment. She is involved in the Asheville community volunteering with Meals on Wheels, and MANNA Food Bank, and working with the homeless community by providing winter clothing. She works full-time as a bartender.