English Language Acquisition (ELA) Classes — Year-Round
ELA classes also are known as English as a Second Language (ESL). We are currently offering free in-person and online courses for English language learners who are:
Residing in the United States
At least 16 years old
Are not enrolled in a k-12 school
Do not hold F-1 or J-1 visas
We have beginner, intermediate, and advanced classes in the mornings and in the evenings Mondays through Thursdays. Formats include in-person in the Hemlock building, online via Zoom videoconferencing with a teacher (free email and Zoom accounts required), and/or online learning platforms students can access at any time (Burlington English, Essential Education).
To begin the registration process, contact the Transitional Studies Department at (828) 398-7433, or learnenglish@abtech.edu. Se habla español.
Free childcare is available through a partnership with YWCA. Ask A-B Tech staff for more information.
View Technical Standards
English Language Acquisition (ELA) Classes Technical Standards
English Language Acquisition (ELA) Student Success Story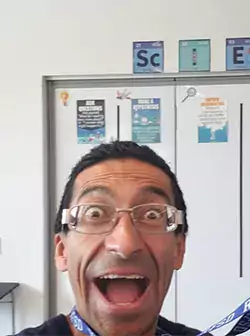 Jose Bautista
---
Jose Bautista is a graduate of the English Language Acquisition program at A-B Tech and is now a Middle School Science Teacher at a public school in Colorado. He is teaching science in both Spanish and English with an alternative teaching license. Jose credits the strong English and reading skills he developed at A-B Tech as the key to passing the content knowledge exam for his initial licensure.
Next year he plans to complete a master's degree in education to secure his professional teaching license. His dedication to lifelong learning is inspiring and shows his commitment to instilling young minds with a passion for science and learning.