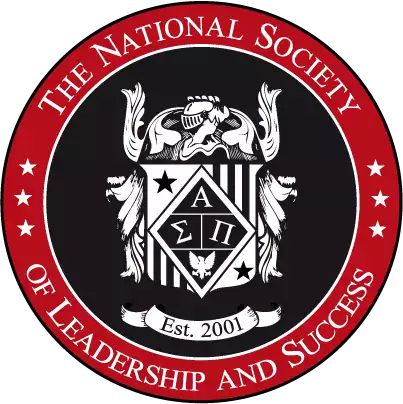 The National Society of Leadership and Success (NSLS) at
Asheville-Buncombe Technical Community College
The NSLS is the largest leadership honor society in the United States. Our NSLS chapter at Asheville-Buncombe Technical Community College was started in 2012. Our local chapter is part of the national organization with 700+ chapters and over 1.4 million members.
Students are selected based on exemplary academic achievement. As of 2021, we have 1,855 members who have access to:
The NSLS leadership program teaches the interpersonal skills that employers seek to give you an edge in the job market. Hear directly from current members as they share how their experience has changed their lives.
If you become a member, some of the other benefits are:
Learn from exceptional leaders like former President Barack Obama during exclusive Speaker Broadcasts.
Meet new friends and make lifelong connections (on-campus and virtually).
Overcome challenges with success coaches shortcutting your way to success.
Access to private networking events.
Visit the NSLS website to learn more about and accept your nomination.
Frequently Asked Questions:
Some of the common questions we receive are listed below. If you have any other questions, visit NSLS | The National Society of Leadership and Success to chat with a team member or email help@nsls.org.
What do I have to do to become inducted?
Our five-step program takes approximately 15 hours over the course of the semester at your pace.
Is this recognized on campus?
We are a Registered Student Organization (RSO). As of 2021, we had 1,855 in our chapter and there are more than 1.4 million members nationwide.
The program is broken out into the following components:
Program Orientation
Program Orientation provides a more detailed introduction to the program, steps in the induction process, and membership benefits. Members only need to attend one orientation.
Leadership Training Day
Leadership Training Day is where members create personal mission statements, explore goal-setting strategies, and learn about tools to keep them on track as they move toward their goals. Goals could be short-term in nature, like getting an "A" in Math this semester, or long-term like starting a business. Students will learn more about A-B Tech-specific resources, as well as those of the National Society of Leadership and Success. Workbooks are provided and can be found on the NSLS Calendar event webpage. Leadership Training Day is held once per semester, and this event is required before moving forward in the program.
Success Networking Team (SNT) meetings
Success Networking Team (SNT) meetings take place throughout the semester and give students an opportunity to network with fellow members of their cohort group. The teams are designed to use peer accountability and support to help each member move forward with the action steps they identified during the Leadership Training session. Meeting times are set up by students according to individual schedules.
The Speaker Series
The Speaker Series provides students the opportunity to hear from nationally recognized speakers who are successful in their respective fields. The first broadcast is live, and a rebroadcast is released one week later. The National Society of Leadership and Success hosts three speakers each semester. Participants in the Leadership Program need to attend 3 different speaker events, which can be a combination of live broadcasts or rebroadcasts.
Induction
Induction – students who complete all induction requirements obtain fully benefited status within the society. Students who complete their requirements in either the fall or spring semesters will be recognized at this formal Recognition Ceremony. Members who complete all the steps listed above will have their membership status upgraded from base member to full membership within the National Society of Leadership and Success. Inducted members receive a certificate, t-shirt, pin, access to a national job board, an opportunity to apply for additional scholarships, and more.
Still, have questions?
Check out the Frequently Asked Questions page.
For more information, please contact the A-B Tech Chapter Advisors:
Michele Hathcock, Director of Title IX Compliance and Student Life Development
Tyra Syverson, Student Life Coordinator