Welcome to Immigrant, New American, & Student Advising!
A-B Tech welcomes students from all countries interested in pursuing a diploma or associate degree in many fields of study. We are happy to support many non-citizen students at A-B Tech, including: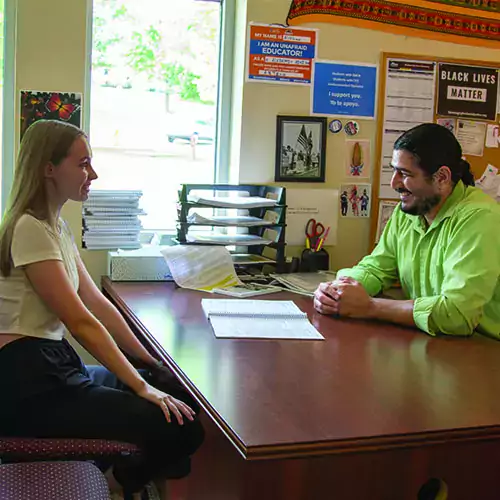 Students pursuing an F-1 or M-1 student visa
Students who are Permanent Residents
Students who are undocumented
Students who have DACA (Deferred Action for Childhood Arrivals)
Students who have TPS (Temporary Protective Status)
Students who have a variety of other visa types
Students who are US citizens with immigrant parents
You are welcome to schedule a virtual appointment with an International Student Advisor by emailing us at advising@abtech.edu.