Covid did not stop the North Carolina Computer Instruction Association (NCCIA) from hosting its 26th annual conference. The virtual conference adopted the tagline "Facing IT Together" and allowed over 140 instructors to gather. A-B Tech Instructors Pete Kennedy, Nathan Drake, Veronica Dooly, Darren Isbell, Jonathan Ross, Charlie Wallin and Pamela Silvers were among those who attended. Pamela Silvers presented a session entitled "The New 3Rs of Education: Rigor, Relevance and Relationships."
In addition, three A-B Tech students were honored with scholarships at the opening session. Only four scholarships were given statewide so A-B Tech received 75% of the awards.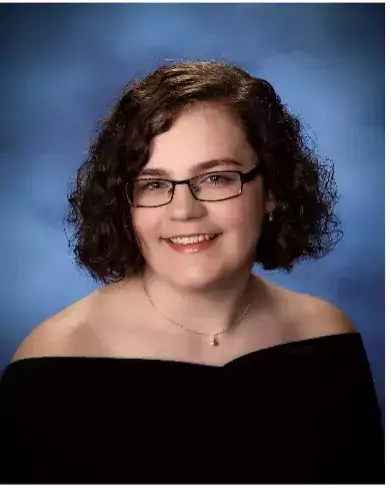 Madelyn (Mady) Gilbert, $750 Annelle Pegg Memorial Scholarship
Madelyn is a Digital Media student who possesses a combination of amazing design skills, high-level technical skills, excellent communication, a willingness to help others in the class and community, and a focus on using her skills for the greater good. Mady embodies everything that we would want all students to aspire to be.
Mady's family owns an Apple orchard for which she designed new branding, marketing, website, and video as class projects (https://gilbertapples.com/). Mady also works on an as needed basis at a kid's consignment store. She is also very engaged in her church, and helps them with media, and educating youth.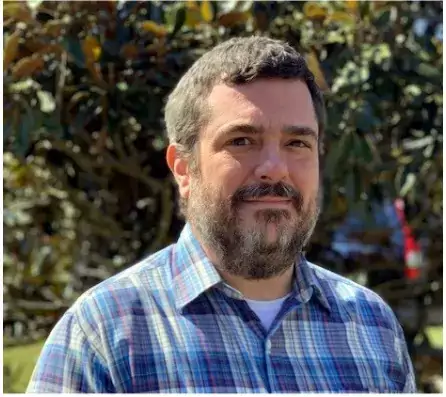 Michael Gibson, $500 scholarship sponsored by the NCCIA Leadership Team Scholarship
If Michael had been asked what his future held, he would not have thought attending A-B Tech was in the cards. He had a successful career in broadcast radio but, when the market fell out because of new formatting, he had to take stock of where he was at and what his future held. As a newly minted stay-at-home father of two young children he took time to reflect on what he had done and what he wanted to do, and he realized that all of his jobs had related to IT. He also knows he is good at communication and sharing messages. So, when he discovered the IT: Software and Web Development degree, Michael knew he had "found his home." Michael is the type of student who has a pure joy of learning. When classes were virtual and Michael showed students can be engaged, learn, and share in online classes.
Pamela Silvers stated: "Michael is smart; he has excellent communication skills, but even more important he is rigorous in his preparation for class. I know he will be a success."
Returning to college has been a hardship for Michael and his family, but he knows that in the long term, it will have its rewards. Michael shows professionalism when dealing with multiple issues that we wish all students would show.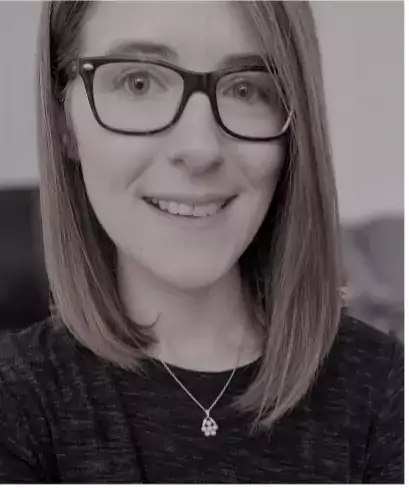 Whitney Levesque, $750 David Harris Memorial Scholarship
What makes Whitney outstanding is her commitment to completing her education after "life got in the way." Whitney started college, as many people do, right out of high school. She was going to college because it was expected, and her major was also based on the expected path. However, when Whitney got the chance to finish her education, she was able to focus on what she wanted to do and realized that a computer technology career is the right path for her.
What makes community colleges special? We allow students to take a chance. Whitney epitomizes WHY the open-door policy is beneficial to students. She was very nervous about starting classes – both thinking that IT might be for younger students and knowing it is still male dominated. But as the semester progressed, Whitney bloomed as she showed that she could not just do it, but she excelled.
As an IT: Information Systems student, Whitney thrives on the "helping others" mentality that all good IT professionals must embrace. Whitney's technical skills are exceeded by her attitude. She doesn't have a big ego - in fact, just the opposite - she's humble and quick to give credit to others who may have helped her solve a problem or come up with an idea.