Hello and welcome to the A-B Tech Barber Academy website! Thank you for visiting. Please take a moment to familiarize yourself with our Barbering Program.
The continuing education workforce training program will prepare students to apply for and pass the licensing examination offered by the North Carolina State Board of Barber Examiners (NCBBE).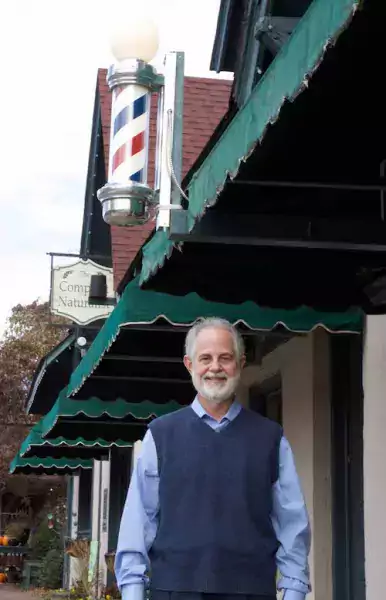 Barbering programs in the State of North Carolina are required to provide a minimum of 1528 clock hours of instruction. Classes are held Monday through Thursday, 8:00 a.m. – 2:30 p.m. The Barber Academy is a full-time program that will take 18 – 22 months to complete. Lectures, demonstrations, and hands-on practical work are designed to prepare students to apply for and pass the Apprentice licensing examination by the North Carolina State Board of Barber Examiners (NCBBE). The Apprentice licensing examination is a combination of shaving, tapered haircut, implements, anatomy, chemistry, chemical hair services, skin and hair histology, professionalism, and business practices.
The new program is one of few barber training programs in the state offered by community colleges and the only one offered west of Shelby. We hope that the information above was helpful and the Barbering Program looks forward to hearing from you!
Our program is popular and currently does have a waiting list, but we welcome all to explore further. If you have any questions, please reach out to Jay Kaufmann, Coordinator/Lead Instructor, Barbering program, at barber@abtech.edu or by calling (828) 398-7934 for more information about the Academy, the program, how we operate, or how to place your name on the waiting list.
Barber Academy Services
The Barber Academy is proud to announce that we will be accepting clients starting April 24 - August 9 (closed July 3-6). Please help our future professional barbers in their endeavors to become the best they can be by making an appointment.
The Barber Academy will be open for clients on Tuesday, Wednesday, and Thursday from 10 a.m. – 2 p.m. in Birch 137 on the Asheville campus.
Please call (828) 398-7457 or email barber@abtech.edu.
Goodwill Podcasts for the Barber Academy
Contact Information:
Jay Kaufmann, Coordinator, and Lead Instructor
To be added to the Barber Academy Waitlist fill out the Barber Academy Waiting List Form.