Are you unemployed or underemployed? Are you interested in a better job or starting a new career? Would you like to gain additional training, certifications, or degrees? If so, then STEP might be the program for you.
Who We Are
STEP is a grant-funded partnership between Asheville-Buncombe Technical Community College and Buncombe County DHHS. STEP can assist active Food and Nutrition Services (FNS)/Supplemental Nutrition Assistance Program (SNAP) participants in Buncombe County to increase their professional skills, earn new credentials, and boost career possibilities.
Through STEP, you can receive:
Training and certifications for in-demand jobs
Advising and career coaching
Supportive services and transportation assistance
Financial assistance with books, testing materials, uniforms, etc.
Help with navigating the college enrollment process
Assistance with resumes, cover letters, interviewing skills, and employer connections
The STEP Career Resource Center (SCRC) provides a range of offerings to assist clients achieve their career development goals. Located at 10 Genevieve Circle Asheville, NC 28801, the SCRC is in Room 438 of The Ferguson Center for Allied Health and Workforce
Development. STEP's Career Navigator, Helen Jenny, offers personalized guidance and support in various areas including:
Resume Design — effectively highlights skills, education and experience with a visually appealing, well-structured resume.
Cover Letters — craft compelling and customized letters that effectively communicate your qualifications and enthusiasm for specific positions.
Job Search Optimization — leverage the power of online platforms and tools to create professional profiles, optimize keyword usage, and use search techniques to uncover more opportunities.
Application support — navigate the application process.
Fundamental computer skills — email setup, formatting and sending documents, search engine optimization, and file management.
Learning Platform Assistance — harness the potential of online educational resources for personal and professional growth.
With these offerings and more, the SCRC serves as a tool to equip clients with the skills needed for securing meaningful employment. The SCRC is open on Friday's from 10:00 a.m. to 2:00 p.m. (please check the website for change in hours). Appointments are preferred if seeking personal assistance but STEP and Work First clients are always welcome as walk-ins.

Please email helenjenny@abtech.edu to schedule an appointment or for any SCRC related questions. She can also be reached at (828) 767-1195. Feel free to text at any time and she will get back to you during normal business hours.
Who Can Enroll
To be eligible to enroll in the STEP Program, you must be:
Receiving or eligible to receive Food and Nutrition Services/Supplemental Nutrition Assistance Program (SNAP) in Buncombe County
At least 16 years old
Not receiving Work First/TANF Monthly
How can I join?
Please watch our STEP info video below and then click the button below it that says "STEP Interest Form." Someone from our team will contact you after we receive your information.
Additional Questions
On the first Thursday of each month, we will have open office hours from 9:00 a.m. - 5:00 p.m. Our office is located in Room 440.10 at The Ferguson Center for Allied Health and Workforce Development Building at 10 Genevieve Circle, Asheville, NC 28801.
For any additional questions, please contact us at (828) 398-7948 or email us at stepprogram@buncombecounty.org. Or, Feel free to visit our office.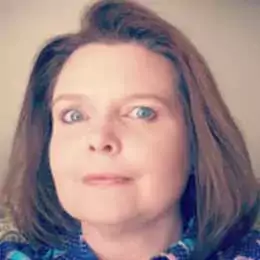 Dorinda Blankenship,
Economic Services/STEP Program
I have been with STEP since May 2017 and serve as the liaison between A-B Tech and Food and Nutrition Services. I support STEP Education Navigators as they strive to meet our customer's changing needs.  I track participation, ensure communication between AB-Tech and HHS,​ and process monthly transportation reimbursement payments for activity completions and meeting job retention goals.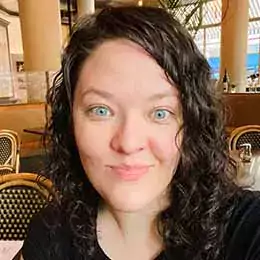 Christi Cortese,
MA, Education Navigator & Team Trainer
I grew up in Texas and moved to NC when I was in High School. I live in East Asheville with my husband of 12 years, adorable ginger kiddo, and 2 quirky Chihuahuas. I received my MA in Intercultural studies and have been working with STEP for about 5 years.
One of my favorite aspects of my job is helping people find the resources they need to be successful. I love photography and finding beauty in little things.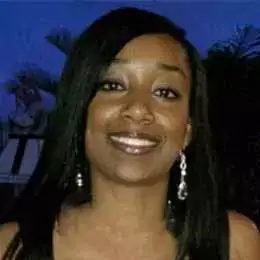 Fabiola Cunningham, Education Navigator
Hi, I'm Fabiola, call me Fab. I earned my associate's degree from Central Piedmont Community college in Charlotte, NC, then went on to complete my Bachelor's of Science degree in Psychology at Fayetteville State University, an HBCU. I am a first-generation American and have lived in Asheville for 6 years. My family consists of my husband, 5-year-old daughter, and 3-year-old son. My hobbies include working out, reading, and running a social group here in Asheville for minority women.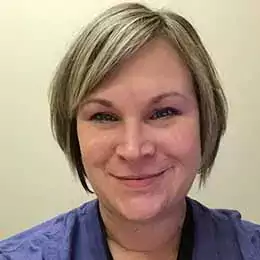 Tracie Franklin,
Economic Services Supervisor
I am a supervisor at Buncombe County HHS that has been with STEP since it began in 2016. I help to coordinate the partnership between A-B Tech and HHS in an effort to best support Food and Nutrition Services recipients. When I am not working with STEP and my other HHS teams, I am enjoying time with my two children and many pets.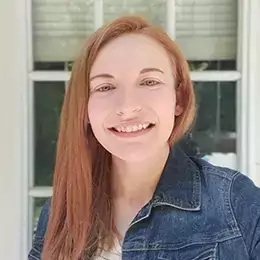 Helen Jenny
Hello! I'm Helen and before joining STEP as the career navigator in April 2023, I was an instructor at AB Tech in the Transitional Studies Department. I grew up in Colorado, received a BA in English from the University of Colorado, and have enjoyed finding meaningful work in New Mexico, Oregon, and North Carolina since graduating. Now that I've laid down roots in Asheville, I'm excited to help my community take advantage of every available opportunity this school has to offer! Outside of work, I enjoy making visual art and organizing standup comedy shows.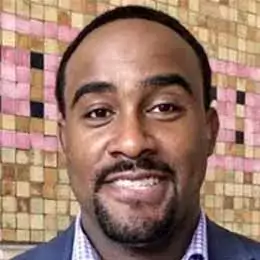 Jeremy Lett,
MPA , Coordinator
I moved to Asheville about ten years ago, and around that time is when I started attending A-B Tech as a student. After completing my Associate in Arts from A-B Tech, I later received my BA from Warren College and my MPA from Western Carolina. I love working with communities and exploring educational and employment opportunities. When I'm not working as the STEP Coordinator, I enjoy spending time with my wife Erika Lett, reading books, woodworking, or playing pickleball.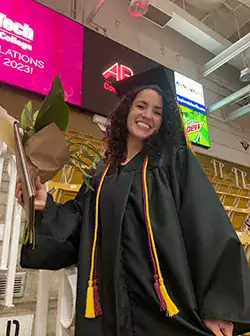 Shawna Grasty
---
Accomplishment:
Associate degree of Applied Science in Occupational Therapy Assistant, 2023.
Future Plans:
"I am dedicated to patient advocacy, providing resources for those who need them, and delivering innovative treatment in occupational therapy. I am interested in roles that focus on gender-affirming care, sexuality, and non-traditional OT practices."
Favorite Quote:
Not all those who wander are lost." — J.R.R. Tolkien