Are you unemployed or underemployed? Are you interested in a better job or starting a new career? Would you like to gain additional training, certifications, or degrees? If so, then STEP might be the program for you.
Who We Are
STEP is a grant-funded partnership between Asheville-Buncombe Technical Community College and Buncombe County DHHS. STEP can assist active Food and Nutrition Services (FNS)/Supplemental Nutrition Assistance Program (SNAP) participants in Buncombe County to increase their professional skills, earn new credentials, and boost career possibilities.
Through STEP, you can receive:
Training and certifications for in-demand jobs
Advising and career coaching
Supportive services and transportation assistance
Financial assistance with books, testing materials, uniforms, etc.
Help with navigating the college enrollment process
Assistance with resumes, cover letters, interviewing skills, and employer connections
With over twenty years of experience providing employment assistance, the STEP Career Lab is operated by Cynthia Conboy. In the STEP Career Lab you can receive assistance with applying for employment, basic computer skills, resumes, cover letters, and other employment services.
The STEP Career Lab is currently located in The Ferguson Center for Allied Health and Workforce Development in Room 441. The STEP Career Lab is operating Monday, Wednesday and Thursday from 9:00 a.m. -1:00 p.m. in-person, and virtually from 1:30 p.m. - 4:00 p.m. On Tuesdays and Fridays, the lab is open from 9:00 a.m. - 4:00 p.m. for virtual assistance. For an appointment, or for any additional information please contact Cynthia Conboy at (828) 713-6925 or cynthiacconboy@abtech.edu.
Who Can Enroll
To be eligible to enroll in the STEP Program, you must be:
Receiving or eligible to receive Food and Nutrition Services/Supplemental Nutrition Assistance Program (SNAP) in Buncombe County
At least 16 years old
Not receiving Work First/TANF Monthly
How can I join?
Contact us at (828) 250-5500 or email us at stepprogram@buncombecounty.org.
Additional Questions
For any additional questions about the STEP Program, please feel free to visit us. The first Monday of each month we will have open office hours from 9:00 a.m. - 5:00 p.m. Our office is located in Room 440.10 at The Ferguson Center for Allied Health and Workforce Development Building at 10 Genevieve Circle, Asheville, NC 28801.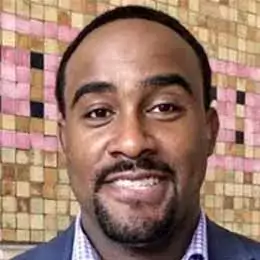 Jeremy Lett MPA , Coordinator
I moved to Asheville about ten years ago, and around that time is when I started attending A-B Tech as a student. After completing my Associate in Arts from A-B Tech, I later received my BA from Warren College and my MPA from Western Carolina. I love working with communities and exploring educational and employment opportunities. When I'm not working as the STEP Coordinator, I enjoy spending time with my wife Erika Lett, reading books, woodworking, or playing pickleball.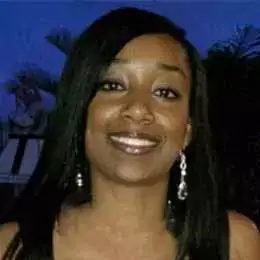 Fabiola Cunningham, Education Navigator
Hi, I'm Fabiola, call me Fab. I earned my associate's degree from Central Piedmont Community college in Charlotte, NC, then went on to complete my Bachelor's of Science degree in Psychology at Fayetteville State University, an HBCU. I am a first-generation American and have lived in Asheville for 6 years. My family consists of my husband, 5-year-old daughter, and 3-year-old son. My hobbies include working out, reading, and running a social group here in Asheville for minority women.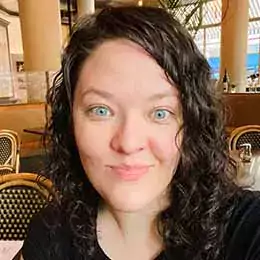 Christi Cortese MA,  Education Navigator & Team Trainer
I grew up in Texas and moved to NC when I was in High School. I live in East Asheville with my husband of 12 years, adorable ginger kiddo, and 2 quirky Chihuahuas. I received my MA in Intercultural studies and have been working with STEP for about 5 years.
One of my favorite aspects of my job is helping people find the resources they need to be successful. I love photography and finding beauty in little thing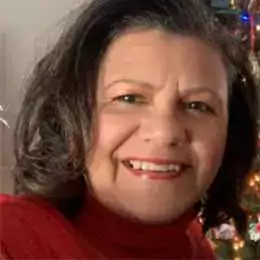 Cynthia Conboy, STEP Advisor and Instructor
I am the Instructor/Advisor with STEP Career Resource Center, which is located at 133 Livingston St (Edington Center) Room ML08.
I assist with resume writing and employment goals. I have been with AB-Tech for the past 5 years, and have been involved with helping people with education, training, & employment for the past 30 years. When I am not working, I enjoy hiking, running, and the mountains with my husband, Bill.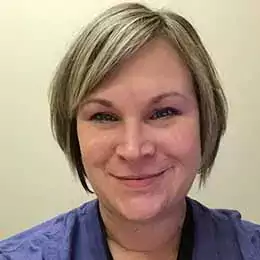 Tracie Franklin, Economic Services Supervisor
I am a supervisor at Buncombe County HHS that has been with STEP since it began in 2016. I help to coordinate the partnership between A-B Tech and HHS in an effort to best support Food and Nutrition Services recipients. When I am not working with STEP and my other HHS teams, I am enjoying time with my two children and many pets.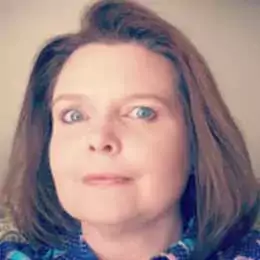 Dorinda Blankenship, Economic Services/STEP Program
I have been with STEP since May 2017 and serve as the liaison between A-B Tech and Food and Nutrition Services.  I support STEP Education Navigators as they strive to meet our customer's changing needs.  I track participation, ensure communication between AB-Tech and HHS,​ and processes monthly transportation reimbursements payments for activity completions and meeting job retention goals.