Get involved in the Student Government Association (SGA); meetings are open to all students! The SGA is committed to informing, guiding, serving, and advocating for students while offering opportunities for leadership, involvement, and personal growth. Operating under the supervision of the Director of Student Life and Development, the SGA serves as the voice of students to the College administration. Meetings are held on Wednesdays (bi-weekly) at 4:30 p.m. and dates can be found below. Meetings will be held both in person (Ferguson Auditorium) and virtually. Contact Patricia Hughes, Student Life Coordinator, at patriciaahughes@abtech.edu for Zoom information. The SGA Office can be reached at sga@abtech.edu or (828) 398-7205.
Follow Trailblazer Talk via email to stay up to date, and the SGA on Facebook
Self Enroll in the SGA Trailhead page to see announcements and events. Trailhead - Student Orientations & Training
2021 Fall Meeting Dates
| | |
| --- | --- |
| Sept. 1 | Oct. 13 |
| Sept. 8 | Oct. 27 |
| Sept. 15 | Nov. 10 |
| Sept. 29 | Dec. 8 |
All enrolled students are welcome!
Student Government Office Location
Coman Student Activity Center
Advisor
Patricia Hughes, Student Life Coordinator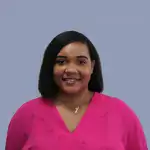 For more information about A-B Tech's clubs and societies, visit Clubs, Societies, and Student Programs.