The Small Business Center is involved in several annual events as well as special programs.
7th Annual Western Women's Business Conference
Wednesday, April 20, 2022, A-B Tech Event Center
Register now for 7th Annual Western Women's Business Conference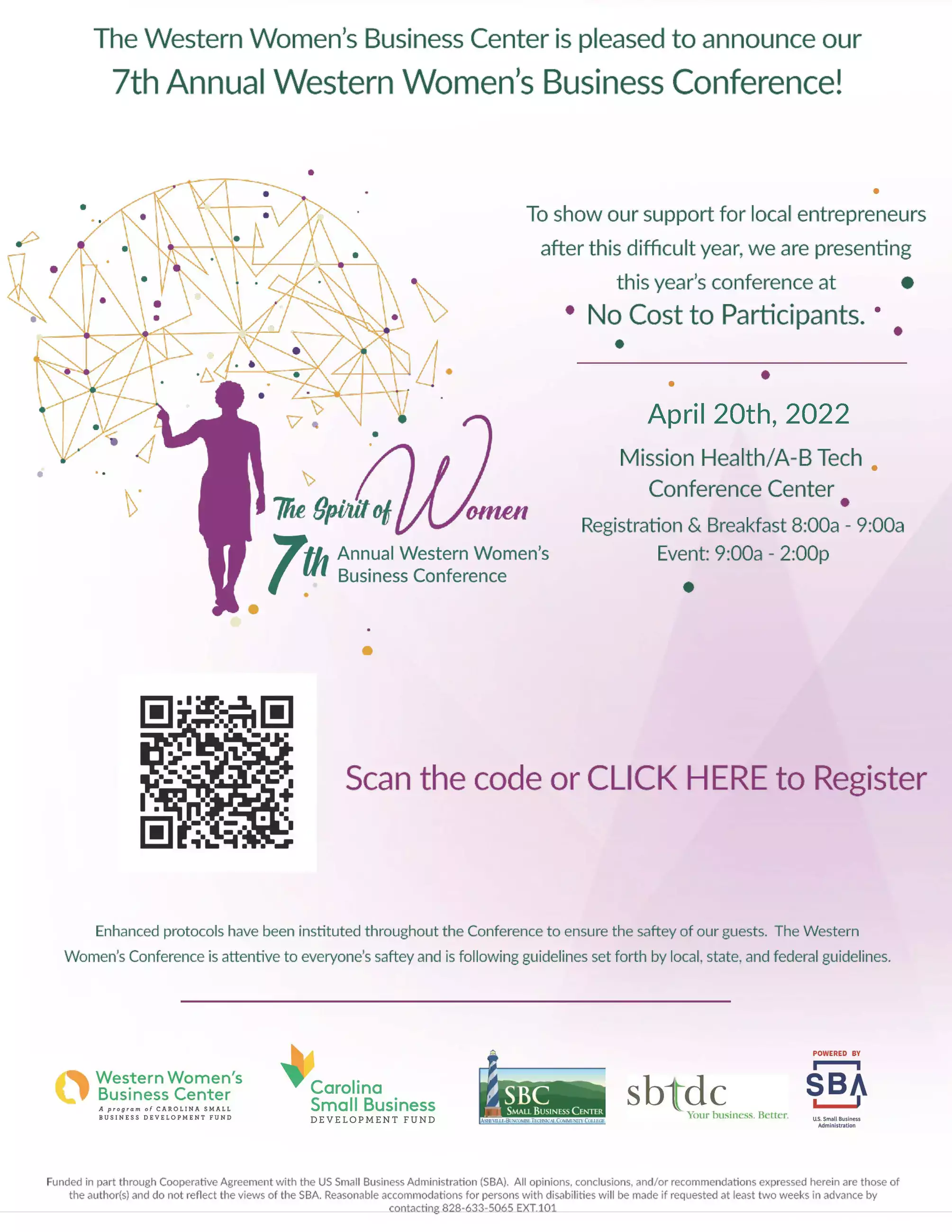 Each year, the A-B Tech Small Business Center partners with the Western Women's Business Center and Small Business and Technology Development Center to bring together women entrepreneurs, business experts, nationally-renowned speakers, and artists for a full day of inspiration, learning, and networking. All with the goal of building a diverse, sustainable, and innovative entrepreneurial community here in Western North Carolina. View inspirational highlights from past years:
2020 WWBC Conference (virtual)
Monthly Regional
The A-B Tech Small Business Center serves as the western regional center for the NC Small Business Center Network (SBCN). Considered starting their own business and wants to learn more about all the resources available to help them get started.
Exporting
Over 95% of the world's population and 80% of the world's buying power lies outside the United States. That means if you want to take your business to the next level, then exporting needs to be a key part of your plan. The Small Business Center works with state and federal agencies to help our NC companies enter, and succeed, in the global marketplace. Export University is one of several programs offered each year to help entrepreneurs learn more about growing their business.