The A-B Tech Nursing Program is fully approved by the North Carolina Board of Nursing.
The Associate Degree in Nursing Program at Asheville-Buncombe Technical Community College is accredited by the National League for Nursing Commission for Nursing Education Accreditation (NLN CNEA) located at 2600 Virginia Avenue, NW, Washington, DC, 20037. (202) 909-2487.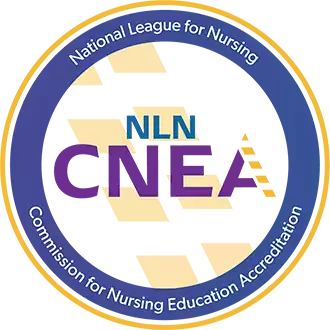 How to become a licensed registered nurse (RN)
Associate Degree Nursing Option
This Associate Degree Nursing Option is a five-semester program that awards an Associate in Applied Science in Nursing degree. Completion qualifies you to take the licensure exam that is required for practice as a registered nurse. This program is approved by the North Carolina Board of Nursing, P.O. Box 2129, Raleigh, NC 27602, (919) 782-3211.
Regionally Increasing Baccalaureate Nurses (RIBN) Option is a four-year program and is offered in collaboration with Western Carolina University. An Associate of Applied Science in Nursing is awarded at the end of the third year from A-B Tech and a Baccalaureate in Nursing from Western Carolina University at the end of year four. This program is approved by the North Carolina Board of Nursing, P.O. Box 2129, Raleigh, NC 27602, (919) 782-3211.
Program Outcomes:
The nursing program has a systematic evaluation plan which is fully implemented, and continuous quality improvement is demonstrated.
The nursing program solicits and utilizes feedback from communities of interest in program planning and faculty decision-making.
The nursing program has a minimum of 60% of students complete the program on time and a minimum of 70% of students complete the program within 150% of their most recent admission.
The nursing program prepares students to be successful on the NCLEX-RN.
Nursing program graduates find employment as an RN within six months of graduation.
The nursing program's students, graduates, employers, and faculty express satisfaction with program effectiveness.
Mission:
The A-B Technical Community College Nursing Education Program strives to meet the current and future needs of a diverse community by preparing professional and caring nurses who practice with excellence and integrity.
The Faculty facilitate and support this mission by utilizing the following values:
modeling caring behaviors,
promoting client-centered care that is grounded in excellence, integrity, and meeting holistic needs,
demonstrating ethical behaviors in the delivery of nursing care,
promoting high quality, innovative, and evidence-based care.
Vision:
A-B Tech Nursing Department is committed to providing a student-centered, high-quality, nursing education program that is locally and regionally recognized for its caring, integrity, diversity, and excellence.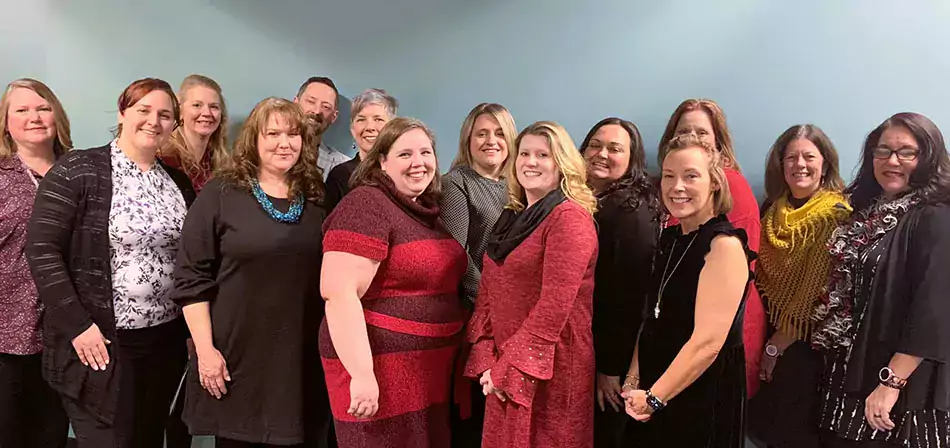 Christy Andrews, MSN, RN
Chairperson of Nursing Program
Nita Kirkpatrick, MSN, RN
Associate Chairperson of Nursing Program
Tipton Dillingham, MSN, RN
Clinical Coordinator of Nursing Program
Deanna Littrell, MSN, RN
Simulation Coordinator/Nursing Faculty
William "Brent" Evans, MSN, RN
Nursing Faculty
Pam Griffin, MSN, RN
Nursing Faculty
Carol Hicks, MSN, RN, CNE
Nursing Faculty
Denise Morgan, MSN, RN
Nursing Faculty
Eileen Shupe, MSN, RN
Nursing Faculty
Monica Smith, MSN, RN
Nursing Faculty
Joan Vassey, MSN, RN
Nursing Faculty
Monica Walls, MSN, RN
Nursing Faculty
Alyson Weimar, MSN, RN, CNE
Nursing Faculty
Amanda Willis MSN, RN
Nursing Faculty
Melissa Smith, MA Higher Ed. Administration
Administrative Assistant