Our Mission
A-B Tech commits to demonstrating an inclusive and welcoming culture of Respect, Integrity and Support for Everyone (R.I.S.E.)
A-B Tech embraces diversity and inclusion as a fundamental part of our College. A-B Tech commits to demonstrating an inclusive and welcoming culture of Respect, Integrity, and Support for everyone.
We share the belief that a diverse and inclusive College is a more effective institution, one that better serves our students and drives growth and innovation. We identify and address equity issues relevant to race, color, national origin, religion, sex, sexual orientation, gender identity or expression, pregnancy, disability, genetic information/medical history, age, political affiliation or veteran's status.
Our goal is transparency, and we welcome feedback so please email us at diversityandinclusion@abtech.edu for comments, questions, or suggestions.
Ongoing Awareness
A-B Tech strives to remain up-to-date with concerns, progress, and news involving diversity and inclusion and is committed to communicating best practices with staff, faculty, volunteers and students.
Simply put, our employees are not hired or retained to meet a numeric statistical goal. A-B Tech values each and every perspective that comes from a variety of experiences and backgrounds. We use metrics as a tool to identify possible trends or opportunities in comparison to the surrounding area and student population.
A-B Tech 2018-2019 and Service area Demographics
Hispanic or Latino and Race
Service Area
A-B Tech Employees
Total Population
280,866 - 100.0%
1,024 - 100.0%
Hispanic or Latino
17,852 - 6.4%
18 - 1.8%

White

Black or African American

American Indian and Alaska Native

Asian

Native Hawaiian and Other Pacific Islander

Two or More Races

Unknown

236,795 - 84.3%

15,936 - 5.7%

948 - 0.3%

3,630 - 1.3%

341 - 0.1%

5,364 - 1.9%

_

921 - 89.9%

42 - 4.1%

7 - 0.7%

4 - 0.4%

0 - 0.0%

10 - 1.0%

22 - 2.1%

Total Non-Majority Population
44,071 - ​15.7%
81 - ​7.9%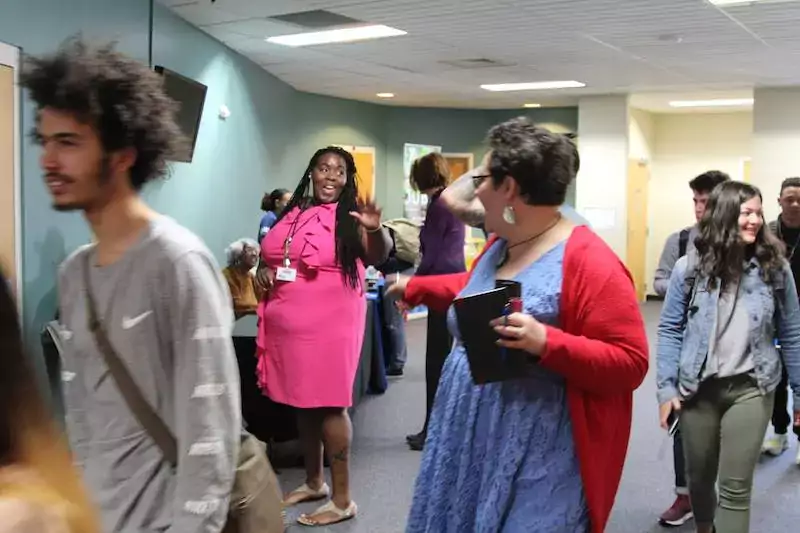 Community Support: Staying Connected
Staying connected with our community is an important aspect of ensuring diversity and inclusion.
A-B Tech supports and advocates for inclusion through supported events and activities within the College and surrounding area. The college sponsors events and media partnerships to promote diversity and inclusion. The college volunteers and contributes to other community efforts through partner organizations.
Learn More About Community Support: Staying Connected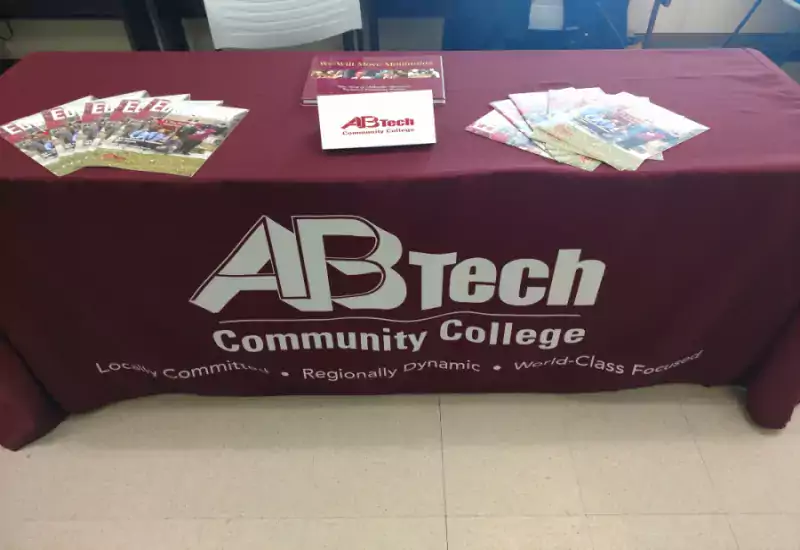 Hiring and Onboarding
​Ensuring an inclusive hiring and onboarding process is vital in the overall mission to support a diverse employee population. Human Resources ensures a fair process and omits any barriers that could lead to intentional or unintentional biases. The Associate Director of Human Resources & Special Assistant to the President for Inclusion oversees the entire interview process from the screening of the applicants to the actual interview.
From the job posting through the onboarding process, we have implemented practices in each phase to support this initiative. The trained Screening Committee Members' composition changes with each job vacancy, and their duty is to guarantee equal treatment and consideration for all applicants and ensure a consistent and fair hiring process. A pay equity audit is performed before offering salary to new hires to ensure equal pay for equal work.
Learn More About Hiring and Onboarding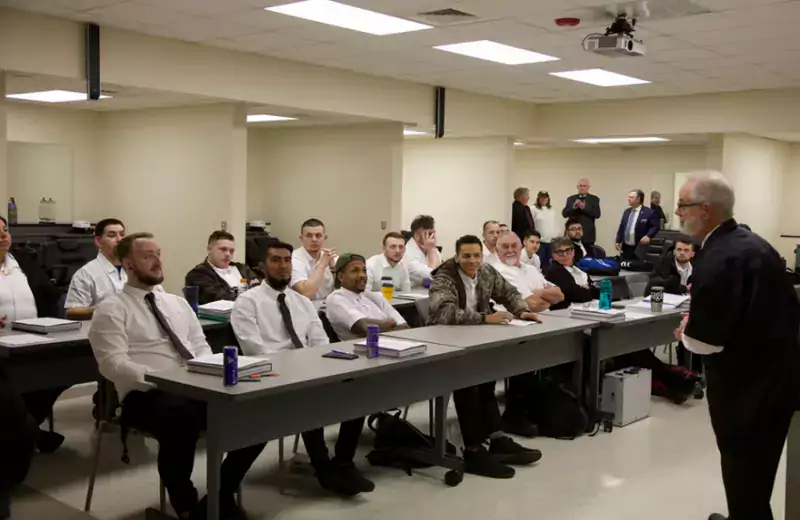 Ongoing Initiatives
​Supporting a diverse and inclusive workplace is an ongoing initiative that requires consistent planning, thought, and consideration.
Our planning points grow as we learn more about the needs of the College and surrounding communities.