A-B Tech's "No Limits" radio show was founded in 2013 in collaboration with WRES 100.7 radio, Asheville's first African-American public radio station, and the Empowerment Resource Center. The show airs bi-weekly on Wednesdays and is rebroadcast twice a week. It also is videotaped and posted on the college's Facebook page. Listen live on the new WRES website.
No Limits is hosted by Duane Adams, the associate director of A-B Tech's Small Business Center, and Leronica Casey, scholarships coordinator for College Advancement. Both are Asheville natives.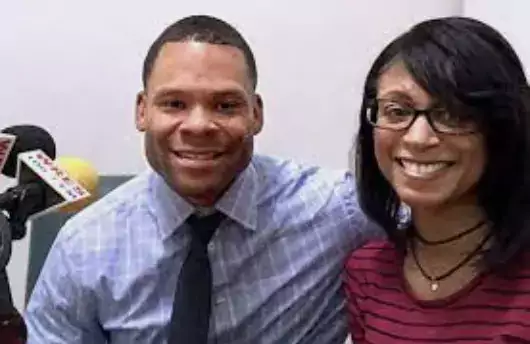 Current No Limits Show
Leronica Casey and Duane Adams welcomed Teresa Tahu for a live broadcast. Teresa is a Licensed Clinical Social Worker who works as a Career Counselor in Student Services. Teresa spoke about her background and shared her knowledge on the all-important topic of self-care.  Listen to find out what mechanisms A-B Tech has in place to help employees and students "reclaim" their own self-care. Also, find out what the fundamentals are for creating a genuine self-care plan.