A-B Tech's "No Limits" radio show was founded in 2013 in collaboration with WRES 100.7 radio, Asheville's first African-American public radio station, and the Empowerment Resource Center. The show airs bi-weekly on Wednesdays and is rebroadcast twice a week. It also is videotaped and posted on the college's Facebook page. Listen live on the new WRES website.
No Limits is hosted by Duane Adams, the associate director of A-B Tech's Small Business Center, and Leronica Casey, scholarships coordinator for College Advancement. Both are Asheville natives.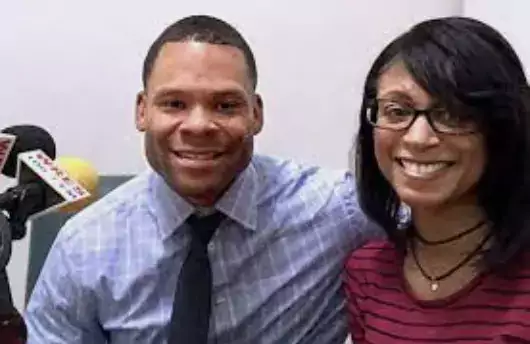 Current No Limits Show
A-B Tech President John Gossett kicked off the new year of No Limits shows with hosts Duane Adams and Leronica Casey on Wednesday, January 11. Dr. Gossett shared his goals for the new year and graded the college's performance on last year's goals. Listen to this wide-ranging conversation to learn what A-B Tech is up to this year and share in the laughter.