A-B Tech's "No Limits" radio show was founded in 2013 in collaboration with WRES 100.7 radio, Asheville's first African-American public radio station, and the Empowerment Resource Center. The show airs bi-weekly on Wednesdays and is rebroadcast twice a week. It also is videotaped and posted on the college's Facebook page. Listen live on the new WRES website.
No Limits is hosted by Duane Adams, the associate director of A-B Tech's Small Business Center, and Leronica Casey, scholarships coordinator for College Advancement. Both are Asheville natives.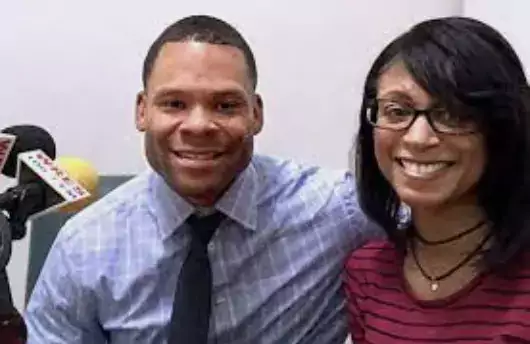 Current No Limits Show
In case you didn't know, Hispanic Heritage Month is September 15 until October 15. Leronica Casey and Duane Adams welcomed Laura Ford and Gabriella Mendez to No Limits to discuss the great work that the Western Women's Business Center does through their Latino Business Program. The program was established to assist those businesses with access to technical services and capital opportunities. This year the Western Women's Business Center will hold the inaugural Hispanic Heritage Entrepreneurship event, at A-B Tech's location in Enka, in collaboration with the Small Business Center and numerous community partners. The event will be on Saturday, October 8 from 11:00 am – 3:00 pm. The event is free to attend. Food will be available for sale. Listen to the show to find out more about the event and to find out more about the services that the community offers to Latino businesses.