A-B Tech's "No Limits" radio show was founded in 2013 in collaboration with WRES 100.7 radio, Asheville's first African-American public radio station, and the Empowerment Resource Center. The show airs bi-weekly on Wednesdays and is rebroadcast twice a week. It also is videotaped and posted on the college's Facebook page. Listen live on the new WRES website.
No Limits is hosted by Duane Adams, the associate director of A-B Tech's Small Business Center, and Leronica Casey, scholarships coordinator for College Advancement. Both are Asheville natives.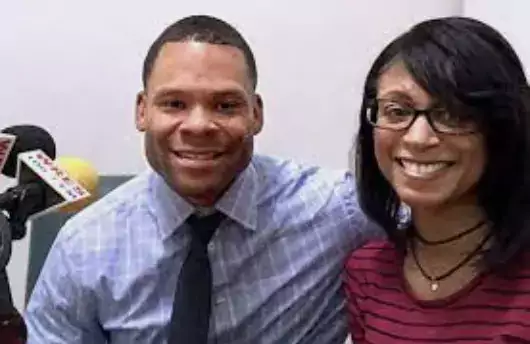 Current No Limits Show
Leronica Casey and Duane Adams were joined by Christy Andrews the Chair of the A-B Tech School of Nursing. They had a wonderful conversation about the trajectory of the profession as well as what is on the horizon at A-B Tech. Christy spoke about the Regionally Increasing Baccalaureate Nursing (RIBN) pathway, the A.A.S. program as well as the return of the Licensed Practical Nursing program this fall. Be sure to tune in to the broadcast to find out more.