A-B Tech's "No Limits" radio show was founded in 2013 in collaboration with WRES 100.7 radio, Asheville's first African-American public radio station, and the Empowerment Resource Center. The show airs bi-weekly on Wednesdays and is rebroadcast twice a week. It also is videotaped and posted on the college's Facebook page. Listen live on the MyTuner Radio app.
No Limits is hosted by Duane Adams, the associate director of A-B Tech's Small Business Center, and Leronica Casey, scholarships coordinator for College Advancement. Both are Asheville natives.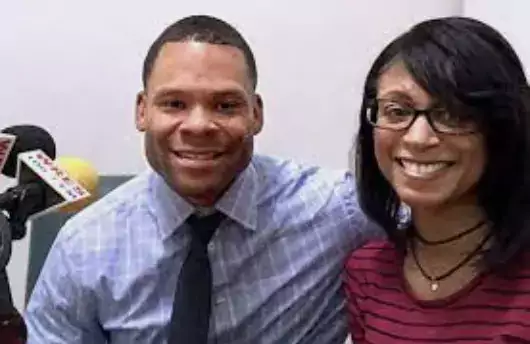 Current No Limits Show: NC Works
Carla McGirt and Rodney Embler of NC Works joined Leronica and Duane for the November 8 No Limits show. Carla is the Lead Case Manager and Coordinator at NC Works and Rodney is the Manager of the NC Works Career Center. They talked about NC Works, the Workforce Innovation and Opportunity Act (WIOA), and how WIOA funds are utilized to assist students with tuition, books, uniforms, and other supplies. Find out who qualifies for program access and how the program has been an integral part of helping students achieve their academic goals. Click below to listen and enjoy!